NOBLE Obtained Three Important Certificates Including Medical Device Production License
In 2022, NOBLE has received good news continuously. With our professional R&D team, powerful technical strength, continuous innovation capabilities, scientific corporate management, and the full cooperation and efforts of all departments, we have obtained ISO13485-2016 System Certificate, and then, NOBLE has successively obtained three important certificates to enter the medical device industry, namely:
the Medical Device Registration Certificate approved by the Food and Drug Administration of the Guangxi Zhuang Autonomous Region. 31st,Oct ,2022

the FDA 510K certificate. 17 th, Nov,2022

the Medical Device Production License approved by the Guangdong Provincial Food and Drug Administration. 6th,Jan,2023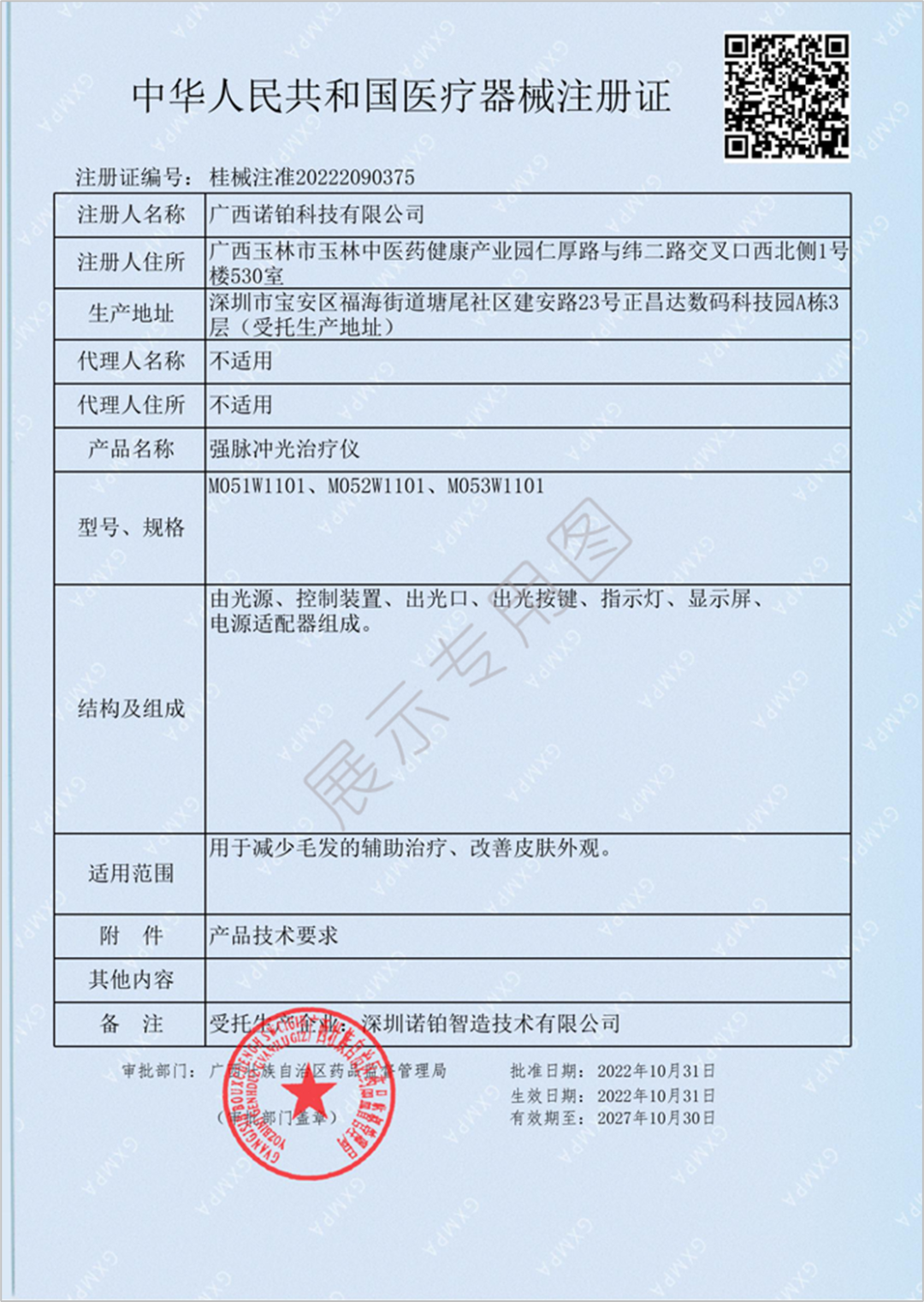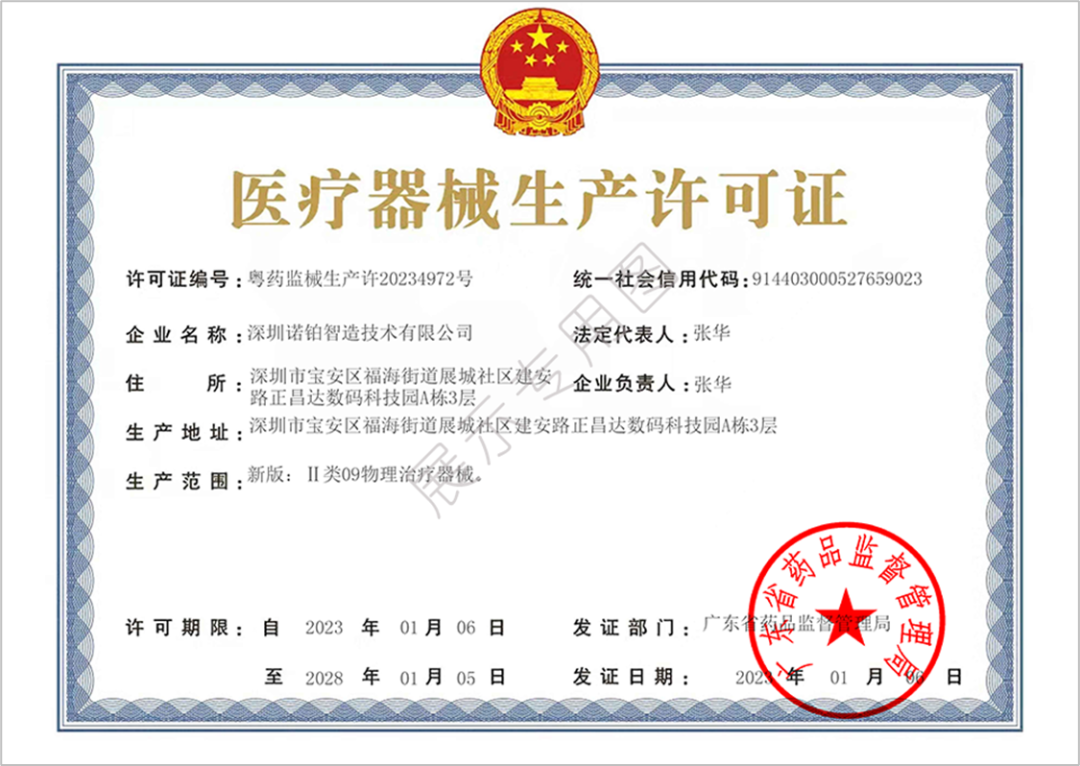 NOBLE is one of the earliest companies in the domestic IPL intense pulsed light therapy industry to obtain a Medical Device Registration Certificate And Production License. This is a sign that NOBLE has obtained medical device market access qualifications. The FDA 510K certificate allows us to gain access to the international medical device market represented by the United States. The acquisition of all these qualifications and certificates has started a new journey for NOBLE in the field of smart care products.
About NOBLE
NOBLE is a Sino-British joint venture awarded the title of "National High-tech Enterprise" by the Chinese government. It mainly focuses on two business fields: "the smart manufacturing business" and "the product business". With the vision of "Becoming a Leading Intelligent Care Product Service Provider", the product business focuses on the three major fields of beauty care, health care, and elderly care.
Since 2012, it has entered the personal care market with hair removal products, started the design and development of intelligent care products, and gradually formed its own R&D advantages in this field. In the past few years, more than ten IPL photon hair removal devices with strong product capabilities have been developed. At the same time, a variety of health and elderly care products are also under development.
And the smart manufacturing business provides customers with project support services including parts machining and manufacturing, mainly focuses on medical, automotive, robotics, etc. We have obtained ISO9001-2015 and ISO13485-2016 Quality System Certification, Chinese Medical Device Registration Certificate and Production License, and FDA 510K certificate, and will continue to obtain MDR, Japanese JGMP, and other related medical qualifications and certifications.